ISO 9001
CERTIFICATE
WE RECEIVED THE ISO 9001 CERTIFICATION IN NOVEMBER 2012. HAVING THE ISO 9001 AS THE FOUNDATION, WE CONSTANTLY CONTINUE TO IMPROVE OUR QUALITY MANAGEMENT SYSTEM ON OUR OWN.









INSPECTION PROCESS
ALL PRODUCTS ARE VISUALLY INSPECTED INDIVIDUALLY TO FIND DEFECTS AT AN EARLY STAGE.IF THERE IS A GLITCH IN PRODUCTION,THE QUALITY CONTROL TEAM IS ALERTED IMMEDIATELLY TO RECTIFY THE PROBLEM.OUR VERY STRICT STANDARDS FOR QUALITY CONTROL ARE APPLIED TO EVERY PROCESS OF OUR PRODUCTS,RESULTING TO PRODUCING HIGH QUALITY PRODUCTS.WE ALSO USE A PRECISE INVENTORY TRACKING SYSTEM.
INSPECTION FLOW DIAGRAM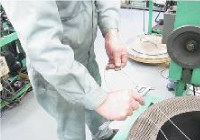 INSPECTION IN PROGESS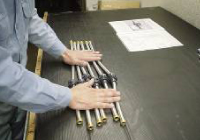 INSPECTION BEFORE DELIVERY

ANALYSIS
WE EXAMINE KEY POINTS IN EVERY STAGE OF PRODUCTION,FROM WHEN THE MATERIALS ARE RECEIVED TILL WHEN THE FINAL PRODUCTS ARE DELIVERED TO THE CLIENT.EVERY DATA IS RECORDED AND FILED FOR FUTURE REFERENCE.IF A DEFECT IS MISTAKENLY PRODUCED,PRODUCTION IS PAUSED TILL THE REASON AND THE SOLUTION IS FOUND BY REVIEWING THE DATA BASE TO MAKE SURE IT DOES NOT RECUR.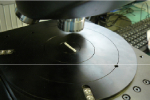 LASER MICROSCOPE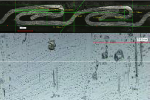 CROSS-SECTIONAL
SURFACE FORM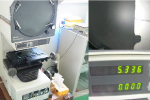 HARDNESS TESTING
MACHINE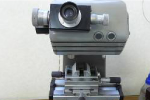 PROJECTOR

TEST
PROTOTYPE EXPERIMENTS,PERFORMANCE TEST IS CARRIED OUT TO CONFIRM THE SAFETY OF THE PRODUCT FROM ACCUMULATED DATA.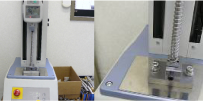 TENSILE TEST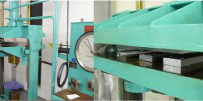 REPEATED DURABILITY TEST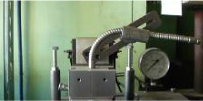 LATERAL PRESSURE TEST

EQUIPMENTS
ENVIRONMENT FRIENDLY EQUIPMENTS USED TO PROCESS OUR PRODUCTS.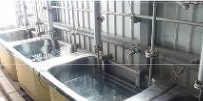 WASHING AND CLEANING
EQUIPMENTS/TANKS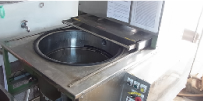 ULTRASONIC WASHING MACHINE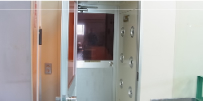 CLEAN ROOM

TRACEABILITY
OUR COMPANY HAS A RELIABLE SYSTEM TO TRACK AND RECORD THE QUANTITY AND QUALITY OF THE PRODUCTS AT EVERY STAGE, FROM WHEN THE MATERIAL IS RECEIVED TO WHEN THE PROUCTS ARE READY TO BE SHIPPED.
MANAGEMENT OF RECORDS(CHECK SHEET/INSPECTION RECORDS E.T.C).

MANAGEMENT OF MEASURING EQUIPMENTS
WE MANAGE OUR MEASURING EQUIPMENTS IN ACCORDANCE WITH THE TRACEABILITY SYSTEM.

P-D-C-A ACTIVITY
5S,ESTABLISHED A QUALITY TEAM,QUALITY CONTROL EVERYDAY TO MAKE EFFORTS TO CONTINUOSLY IMPROVE.